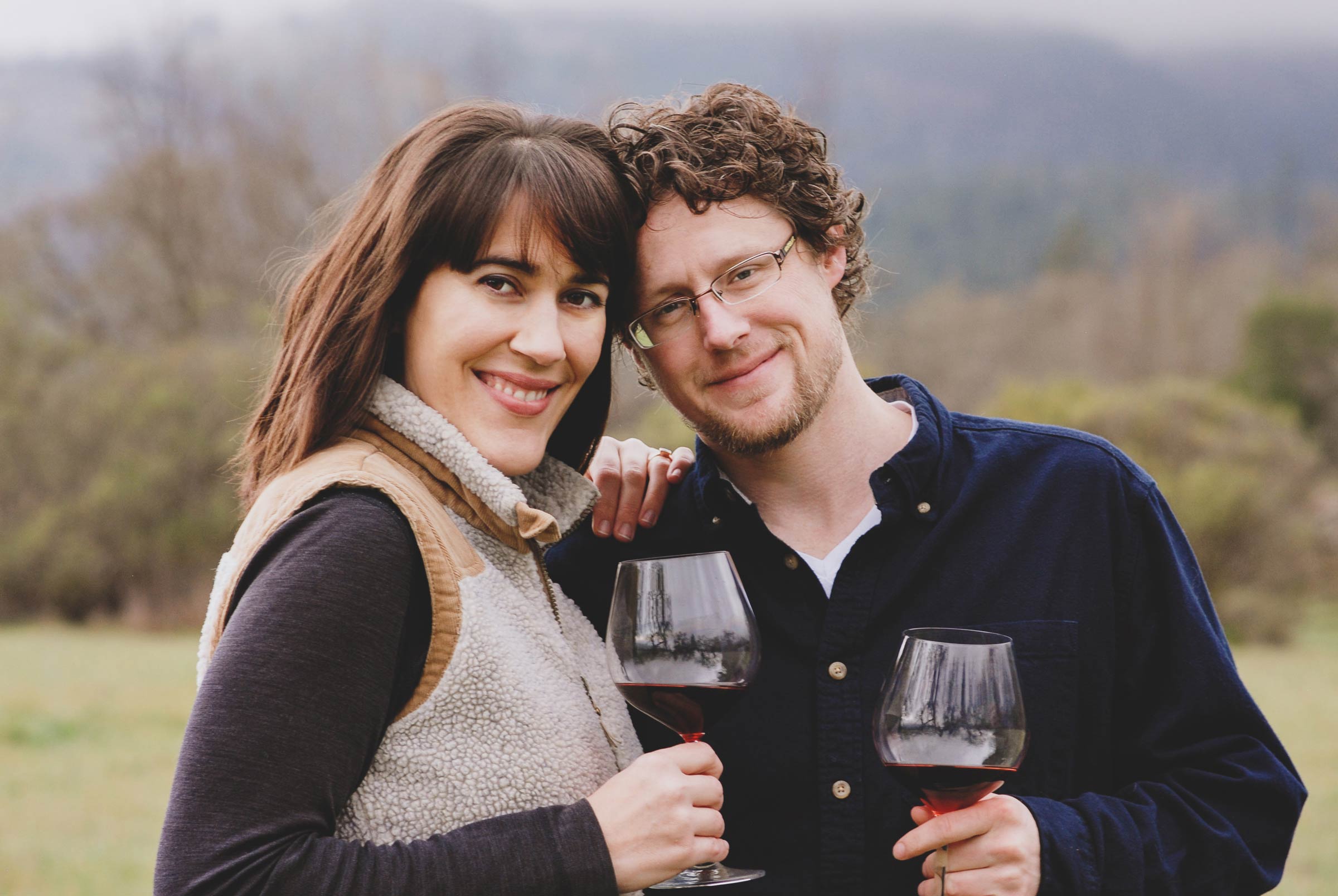 Robert Schermeister
Founder + Winemaker
In a magical moment surrounded by new friends sipping great wines in Germany, Rob knew his life was about to change forever. It was 2005 and he was in the midst of finishing a degree in Biochemistry at the University of Idaho. His path surely would have led to something in livestock or potatoes, but the universe had different plans. A vacation in Europe was now a pivotal point in the life decisions of a 23-year-old searching for something more, so Rob decided that he would put his passion for science and nature to good use. He was going to make wine and it was going to be amazing. Having grown up backpacking the Wind Rivers and backcountry of Idaho, Rob felt a deep connection to the workings of the earth and uses that passion to make something for people to enjoy – something that is massively satisfying for his soul. It is experienced in every vintage he makes.
When Rob knew he was going to make wine, he also knew he had to learn from the best. Working as assistant winemaker to cult greats Mark Aubert and Jayson Pahlmeyer, Rob perfected his native fermentation techniques and went on to start his own winery. Further winemaking experience in Washington, Australia, and New Zealand positioned him to begin working on Schermeister Winery, born in 2012. It was the culmination of years of experience with the dream of one day running his own show. Rob is happy to say he is finally doing just that.
Laura Schermeister
Co-owner + Everything Creative
Laura's life in Napa could be described as a happy accident. In 2013, after a 9-year career in graphic design, she sold her home in Charlotte, NC and came to Napa for a much needed break to reconnect with nature. What was supposed to be a 6-week harvest job turned into an extended stay when she met Rob. He needed a website design for his new winery, and the two were connected by a mutual friend (who would later marry us on Mount Veeder in 2017!). When Rob hired Laura, he also gifted her a bottle of his inaugural 2012 vintage of Pinot Noir to showcase his style – it was love at first sip! Laura never expected to stay past October, and certainly never expected to meet the person who would become much more than a business partner – but her partner in life.
Laura continues to put her creative skills to work for the winery. She's in charge of all things design and marketing, using her experience collaborating with big brands like Nike, Lay's, and Google to tell a more intimate story of how and why we make our wines.
Our Philosophy
As a small family winery, we only produce around 600 cases per year. What that means for the people who love our wine is that they will only be able to access our vintages directly from us. Among the many reasons for staying small is the ability to keep making wines by fermenting the fruit using only the yeasts that are already in the vineyard. This is the most crucial part of our process and our wine wouldn't be nearly as unique and delicious if we did it any other way. Native fermentation is hard. It is risky, often difficult to control, and can yield some unexpected results along the path to making our wines. Thanks to Rob's science background and his creativity in the cellar, we always overcome these challenges to make wine that tastes amazing. Not one of our wines is the same as the next.